If you've been disappointed with your raid damage recently follow these eight simple steps to pump your warrior up!
1. Learn the proper rotation! Check our Arms warrior guide.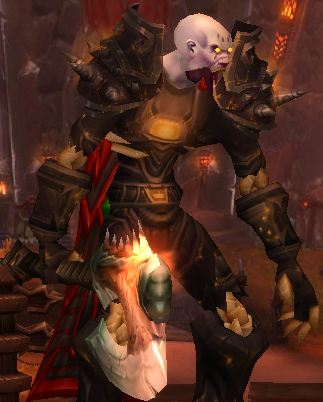 2. Your weapon is what will make the largest difference in your DPS. So if you are too low ilvl (item level) to queue for LFR or just unlucky with weapon drops, then PvP till you can get an honor point weapon (ilvl 498). If you have better than 498 weapon then just keep doing LFR/Flex raids and skip to the next step.
3. LFR/Timeless Isle/PvP for gear. Try to get most of your gear from LFR and timeless items and only use honor for left over parts. Make sure to kill a celestial on timeless isle each week for a chance at some nice ilvl 553 gear.
4. Reforge all your gear to Str>Expertise & Hit both to 7.5%>Crit>Haste>Mastery.
You can find the item reforgers by asking a guard in any of the major cities.
5. Get proper gems for your equipment and try to get the color bonuses. Check out our warrior gem recommendations.
6.  Get glyphs for your favorite abilities. Glyph of Unending Rage is required for the +20 to maximum rage!
7. Make sure to use strength flasks during raids for an extra 1000 strength.
8. Get a profession that can create items that help dps, like Engineering trinkets or Blacksmithing gem sockets.
If you're thinking about leveling up a new class then check out our leveling guide review for info about the fastest way to get all your alts to 90. I even got to 90 in under 48 hours.
If you follow my eight-step plan to success then you should find an increase in your damage and jealous dps meter-watchers.