Thanks for Subscribing to our Newsletter!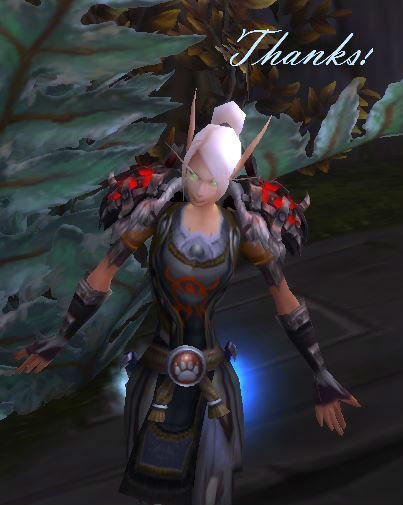 We'll be sending you site updates, tips for leveling, gaining the gold, and more advanced stuff, such as the raiding, PvP, etc. Oh, and let's not forget news about the upcoming expansion(s.)
Note: The only way to get onto this list is to sign up from this website (Gotwarcraft.com.) If you want your pal to be on the list, then he/she has to do the same. Feel free to forward any email we send, though.
We don't give your info to any third parties.
The end of every email we send will have a link to (shudder) unsubscribe or to change your email address. Again, the system handles this automatically.
Downloads:
Like to cook? I mean in a real kitchen? Here are three recipes for the real world, based off the WoW recipes. Get them here (It's a PDF file.) The recipes are: Skyguard rations, (our kids love these,) Warp Burger, and Murloc Eye Pie (our own recipe.)
Now Go to:
The Home page, use the menu above, or the search field to the right.
Here's how I made well over 1k gold in 30 days (an old blog article, but still good.) It didn't take much work, either.
By the way , did you know that you can also follow us on…
Thanks again
Your first letter should already be in your inbox.