The Warlock in Warlords of Draenor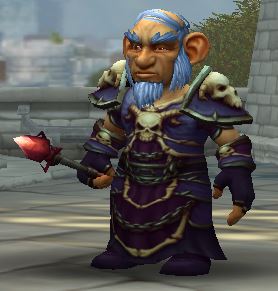 Warlords of Draenor arrived on  Nov 13, 2014 (our WoD posts are here.) Are you prepared? Likely you will find the new system somewhat easier to manage. One of the goals of WoD is to streamline abilities and ease the issue of "button bloat" (too many buttons for your action bars.) Certainly they've done a lot of trimming and streamlining, but you will need to decide if it's "better." Certainly though we didn't need a bunch of additional abilities clogging our bars, right?
You do have those new talents to play with, once you hit 100.
Warlock changes in Warlords are less than with most classes. They saw the most change of any class in Mists of Pandaria, and so were in need of less revision this time around. Even so, there were quite a few changes and a number of abilities removed.
Onward.
Skip to =>6.1 changes —  Stats — Ability Changes — Affliction — Demonology — Destruction — Talents — Glyphs — Perks — Misc