Arms Warrior PvP Guide

Patch 5.4 brings a few changes for Arms, but nothing radical. You can read the patch notes here or in a bit more detail in our 5.4 Warrior changes post.
Updated for Mists of Pandaria 5.4
These days Arms is the PvP tree of choice, with Fury being for DPS and Protection being the tanking build (which might be great for flag carrying and defense.) Arms does a pretty nice amount of damage and has several very useful talents.
Scroll down for remarks on talent choices and see our Warrior PvP page for some general notes on keybinds and fighting tips.
For Arms in instances and raids see: Arms PvE
Contents:
| | |
| --- | --- |
| The Arms Warrior | Other Warrior Guides |
The PvP Arms Warrior, Briefly
A brief overview of the Arms Warrior for PvP
Build:
Stats: 
First, get: Hit to 3%, Expertise to 6%
Then Strength
Then Reforge everything else into Crit
Gems:
Gem for Str (Red "bold" gems) or Str/Crit, whereever possible.
Resilience in 5.4 is 72% base, you don't need to gem or enchant for it, you need to punch through the other guy's 72%.
Enchants:
Race:
Any will do, but…
Human (escape, wpn expertise) or Worgen (Spint, Crit.)
or Orc (burst, Stun resistance) might be "best."
Undead can escape effects and have a small heal.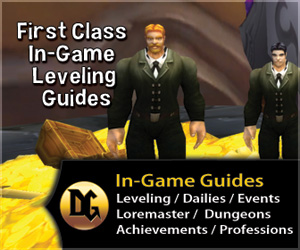 Step by Step to Level 90
Get Leveled Faster, even in Mists of Pandaria
Arms Warrior Talents and Abilities
These are the talents for Warriors in Mists of Pandaria. Any spec of any warrior can pick any one talent from any row, for six talents at 90.
Changing talents is easy and works just like changing glyphs. Bring up your talent page in-game, click the row you want to change, spend the indicated dust/powder/tome, and pick the new talent. Your trainer can also reset talents.
See below for actual builds.
| | | | |
| --- | --- | --- | --- |
| level 15 | Juggernaut – For the mobility, Charge every 12 seconds. | Double Time – You can use Charge twice in a row. Each use has a 20 sec recharge time. A bit more emergency versatility. | Warbringer – Stun, knock down, and slow the opponent at the end of your charge. |
| 30 | Enraged Regeneration – Instantly heals you for 10% of your total health, and an additional 10% over 5 sec. and Can be used while stunned. | Second Wind – Regenerate heath when at low HP, also regenerate rage. | Impending Victory – A cheap attack with a minor heal |
| 45 | Staggering Shout – Causes all enemies within 20 yards that are snared to become rooted for 5 sec. | Piercing Howl – Snares all the enemies in the area. Keeps them from hopping around. | Disrupting Shout – Area interrupt, just the thing when fighting groups with casters. Interrupt & silence all of them. |
| 60 | Bladestorm – You become a whirling storm of destructive force, striking all targets within 8 yards every 1 sec for 6 sec. During a Bladestorm you are immune to movement impairing and loss of control effects, and you can only perform shout abilities. With 5.2 you can not be disarmed | Shockwave – Area stun in a cone in front of you. More stunage is always a good thing. Bladestorm would be a good choice for heavy A of E fights. | Dragon Roar – Knock all nearby enemies down and back for a brief time. |
| 75 | Mass Spell Reflection – Everyone in your group gets Spell Reflection. This could be annoying to the opposition in BGs. | Safeguard – Run at high speed towards a party or raid member, removing all movement-impairing effects upon you, intercepting the next melee or ranged attack made against them and reducing their damage taken. Replaces Intervene. | Vigilance- protect an ally by sucking up some of the damage. |
| 90 | Avatar – You transform into an unstoppable colossus for 20 sec, increasing your damage dealt and causing your attacks to generate extra Rage. While transformed you are immune to movement impairing effects. | Bloodbath – Blood, blood, and more blood. Adds a portion of your damage as a short term bleed and slows the opponent. | Storm Bolt – Hurl your weapon at an enemy, causing weapon damage and stunning the target briefly. Deals an additional 300% weapon damage to targets that are permanently immune to stuns. |
Arms Spec Abilities:
All abilities can be used in any stance, though they may work better in a particular stance. You will likely be using Battle Stance most of the time, for the Rage generation value. Patch 5.4 reduced the cooldowns on youir stances, so changing them is easier.
Bladestorm was buffed in 5.4, so might be worth using.
Your Thunderclap ability also applies Deep Wounds and both Thunder Clap and Deep Wounds were buffed in 5.4.
Slam was buffed in 5.4 and now also strikes additional enemies.
In 5.4 you no longer need a shield  to use Shield Wall and Spell Reflection
Warriors (all Warriors) have three Banners in the Mists of Pandaira. You throw one of these down and your nearby group (within 30 yards) receives a buff for 30 seconds. You can Intervene to your banner. All are level 87.
And then there is: 
Symbiosis - A Druid in your group lets you copy one of his abilities and he copies one of yours.

The ability you gain is Stampeding Shout
The Guardian Druid gets Spell reflection, Feral gets Shatttering Blow, Balance gets Intervene, Resto gets Intimidating Roar.
Arms PvP Build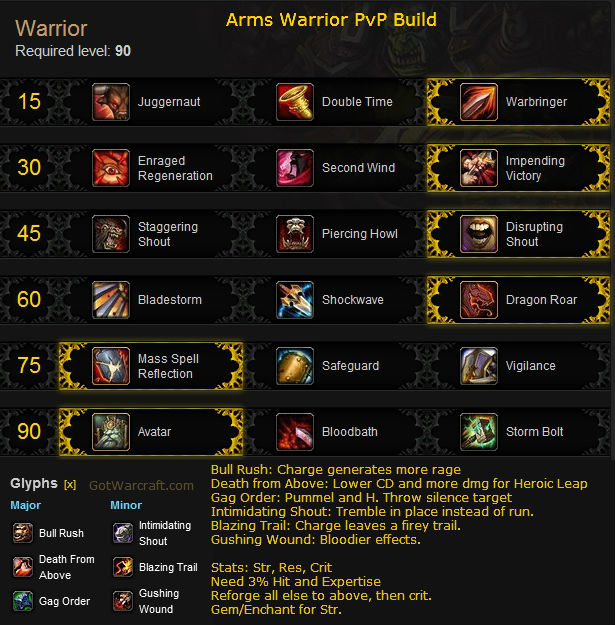 Other useful Glyphs:
Stuns and Control
Charge – stuns for 1 seconds, the Warbringer talent makes it 3 seconds and adds a knockdown.
Mortal strike, lev 10 – adds a bleed and a healing debuff.
Disarm, lev 28 – not a stun, obviously, but still valuable.
Hamstring, lev 36 – the old reliable. 15 seconds of reduced movement.
Initimidating Shout, lev 52 – Fear. Target cowers, up to 5 others run away.
Demoralizing Banner, lev 87 – reduces damage done by enemies in the area.
Lev 45 Talents: All control in some way. Disrupting Shout silences casters.
Lev 60 Talents:

Shockwave stuns in a cone shaped area,
Dragon Roar knocks back and down all enemies in area.

Lev 90 Talents:

Avatar makes you unstoppable
Bloodbath slows the target
Storm Bolt is your ranged attack and stuns the opponent for 3 seconds.
Arms Warrior Stats
Stats are really pretty easy: Str & Crit, do not gem/enchant for Resilience or PvP Power.
In order of priority:
Strength - improves everything you need to do. By far your best stat, with the possible exception of PvP Power, even in Mists of Pandaria
Resilience, now called PVP Resilience is essential, but you start at 72% in patch 5.4. Gemming for it isn't important.
For your secondary stats:

3% hit (7.5% for raid bosses)
3% Expertise to start, try to get 6% to better deal with those pesky dodging types, eg: Rogues.
Crit, the more the better. There is a soft cap of 40% (good luck reaching it) due to Overpower having +60% crit chance.
Mastery – adds extra swings, but is weak. You don't want it.
Haste changed in patch 5.2 in that Warriors not get 50% added benefit from the stuff. Crit is still better, but Haste is no longer bad. Adds to white damage, due to more swings over time, and indirectly to your bleed damage (potentially more ticks over time,) plus your rage regenration.
Excess Hit is useless
Excess Expertise is not useless, but those stat points are better spent elsewhere.

PvP power replaces Spell Penetration and it adds to your PvP damage, much the same way that attack power adds to your general damage. It does not interact directly with resilience. It was nerfed in 5.3 and the value of the gems (and those for Resilience) was cut in half. See this page for comments on Resilience and PvP power.
Reforge: 
Get your 3% Hit and 6% Expertise. Gem for the latter if you need to hit that 6%.
Reforge everything else, including excess Hit and Exp. into Crit.
If you have the Hit and the gear already has crit then reforge to Haste.
Gems for Arms Warrior PvP
Gems with secondary stats (Crit, Hit, etc.) have twice the value of Str gems, 320 Vs 160. PvP Power and Resilience used to have the doubled stats, but that was cut in patch 5.3. It's worthwhile to match socket bonuses.
With the patch 5.3 and 5.4 changes (gem vaues, PvP power nerf, 72% base resilience) it's not worth it to gem for either PvP stat. .
A good gem strategy to match sockets is:
Note that the "perfect" gem cuts have the same stats as the regular gem. One of the other is likely to be cheaper, by far. Save your gold and grab the cheap one (they're shown in the table, below.) If your cash flow is bad, such that you can't buy the gems, then you should check out these gold secrets.
Gem Priorities
Meta
Reverberating Primal Diamond: +216 Str & Increased Crit Effect
Tyrannical Primal Diamond: +665 PVP Power and +775 Resilience, requires 27k earned conquest points and iLevel 476, cost 1k conquest points.
Red
Bold Primordial Ruby: +160 Str
Perfect Bold Pandarian Garnet: +160 Str
Yellow
Mystic Sun's Radiance: +160 Resilience
Quick Sun's Radiance: +320 Haste
Fractured Sun's Radiance: +320 Mastery
Smooth Sun's Radiance: +320 Crit
Orange
Resplendent Vermilion Onyx: +80 str & +80 Resilience
Perfect Resplendent Tiger Opal: +80 str & +80 Resilience
Tenuous Vermilion Onyx: +160 Expertise, 80 Resilience
Inscribed Vermilion Onyx: +80 Str and +160 Crit
Perfect Inscribed Tiger Opal: +80 Str and +160 Crit
Blue
Stormy River's Heart: +160 PvP power
Solid River's Heart: +240 Stam
Green
Vivid Wild Jade

: +80 Res, +80 PvP Power

Purple
Tense Imperial Amethyst: +80 Str, +80 PvP Power
Perfect Tense Roguestone: +80 Str, +80 PvP Power
Etched Imperial Amethyst: +80 Str and +160 Hit
Perfect Etched Roguestone: +80 Str and +160 Hit
Prismatic
Bold Primordial Ruby: +160 Str
Cogwheel
Sparkling Tinker's Gear: +600 Spirit – requires an engie helm, such as this.
Quick Tinker's Gear: +600 Haste
Smooth Tinker's Gear: +600 Crit
Arms Warrior Enchants
Strength and Crit are the primary things that you want to enchant for. The only resilience enchant is for the chest and their are no higher level PvP power enchants. Head enchants are gone and shoulder enchants all come from the Inscription profession.
Short on gold? Most of the enchants below have similar enchants available, of lesser value, for less cash. We've linked to a couple of these. Check with the rep vendor or the Auction House for others. If you want to buy the best enchants, fund all of your alts, donate to the guild, etc., but don't have the cash, then see what the Tycoon Addon can do about about fixing your poverty.
Warrior Races
Go with what you like, even if it's Draenei. None of the racials are that awesome, though the Humans being able to use two DPS trinkets is rather nice. Orcs are a solid Horde choice. Pandarens can be either Horde or Alliance.
Pandaren
"Bouncy" for less falling damage. Might be just the thing when you jump or get tossed off a cliff.
Better buffs from food.
Better rest XP, for faster leveling.
Melee range "stun" lasts 4 seconds. It takes you out of combat and breaks on damage. Definitely useful.
Choose either Horde or Alliance when leaving the starting area.
Good with cooking.
Alliance
Human:

Their racial is a PvP trinket, meaning that you don't need to actually buy one for that escape. This allows using two DPS trinkets instead.
Humans also get some expertise with Axe and Sword, useful if those are the best weapons available.

Gnome:

An escape is always nice and their small size really is an advantage due to being a it harder to see and a bit harder to click on (if you're fighting poeple who click targets. )
Expertise with small weapons is useless to you.
Gnomes are good with engineering and there are some useful engie gadgets.

Dwarf:

Stone Form washes away bleeds and other effects and provides some damage reduction.
Dwarven Ranged Weapon Expertise is useless to you.
Good with Archeology.

Night Elf:

2% dodge is nice, and Shadowmeld has some definite situational use, such as lurking in wait for unsuspecting targets. S"meld will also break incoming spells if your timing is excellent.

Draenei: Tentacles???

Other than the tentacles you get a +1% Hit, which makes optimizing stats a bit easier,
and you get a small heal, which is always nice.
Good with Jewelcrafting.

Worgen:

1% crit isn't bad and neither is the Sprint ability.
Good with Skinning, which adds some crit rating.
Short version: Human or Worgen.
Horde
Orc:

Blood Fury is a DPS boost and they're tougher to stun than others. Pretty nice.
Expertise with Axes helps to crush the opposition, if an axe is the best weapon available.

Tauren:

War Stomp is a nice stun, great for getting nearby casters to stop casting.
The Tauren health bonus is good for 15k+ health at 90. Not bad.
Tauren are good with Herbalism and that skill's Lifeblood is a small heal with a Haste effect.

Troll:

Berserking is a nice attack speed increase and
Da Voodoo Shuffle is nice when your trinket is on CD
Their Ranged Weapon Expertise is useless for you.

Goblin:

1% haste is always good, even if it's not your best stat.
Rocket Jump is a nice escape to set up for another charge.
Good with alchemy.

Blood Elf:

Arcane Torrent is a useful silence and restores some Rage.
Good with Enchanting.

Undead:

Will of the Forsaken breaks fear, etc.
Touch of the Grave (a life drain and heal) replaces Underwater Breathing. It is a passive ability and will add a bit to your overall damage and healing.
Cannibalism let's you eat players you just killed.
Short Version: Orc, Tauren, or Undead.
Arms Warrior Professions
All of the professions provide some buff or self-only ability, in addition to any nifty items that can be created by that profession. If you really want to do the min-max thing then you can level a profession just for the buff, but that's a lot of gold to spend for a little gain.
Most of the professions add an average of about 320 Str or so. Since gems with secondary stats are twice the value of those with primary stats (320 Crit Vs 160 Str, for example) Blacksmithing might be the most valuable profession if you're just looking for the buffs.
Jewelcrafting provides only 320 in any stat over non JC gems. Engineering has a lot of useful toys.
Arms Professions
Blacksmithing
gives two extra gems slots. Since gems with secondary stats have twice the value of gems with primary stats Blacksmithing might be a very valuable profession. For example, you'll be able to socket he two gems for 640 Crit instead of 320 Str, for examlpe. You can create keys, sharpening stones, useful gear (such as your stater PvP gear,) and cool looking gear for Transmogrification.
Engineering
has lots of interesting toys, some of which have situational use, and Synapse Springs, which increases Str by 1940 for a short time. If you take this use a macro to activate it along with other short term buffs.
Jewelcrafting
Make nicer gems for your own use.
Inscription
Shoulder enchant adds 520 Str and 100 crit. Make all your own glyphs and make staves for your caster alts/buddies.
Alchemy
More effect from your own potions. Adds 320 Str and an extra hour to your main flask, also about 30% more stats and an extra hour from any other flask/elixir. Put a few potions of healing, Strength, Rage, Crit, etc. on your bars. You get better effect from your own potions than the other guy does.
Enchanting
Enchant both rings, for a total +320 Str gain.
Tailoring
Cloak enchant sometimes adds 4k AP for 15 seconds.
Leatherworking
Bracer enchant adds 500 Str.
Skinning
provides 480 crit rating
Herbalism
Small heal and 2880 Haste for 20 seconds
Mining
480 Stamina
Leveling Your Arms Warrior Even Faster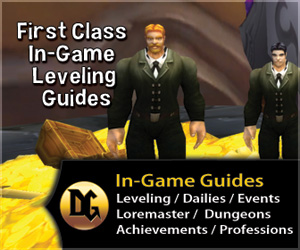 Ok, you're not yet high enough level to raid or do the Arenas. Maybe you're even level 1. Have a plan to hit the level cap ASAP and get into that yummy end-game content? Or will you just aimlesslay wander about the world, trying to decide where to go next? To make your job a lot easier you should consider an expert leveling guide for your 1-85 blast. You will never again wonder about where to go or what to do and your leveling will be faster, much faster.
Dugi's  nearly automates the whole leveling path, from start to finish, for your Warrior. Carve your way through the world and the content at a surprisingly crisp pace. Pick your starting point and the guide automatically updates and advances as you complete quests, sets a waypoint arrow automatically, and includes the important quest info.
Take a break to do some PvP leveling, instances, or whatever and when you come back to the guide it will figure out what level you are and pick up from there. Automatically.  It doesn't matter if you're brand new to WoW or you're decked out in Heirlooms and using Recruit a Friend, Dugi will get you to the level cap faster.
Grab your copy here and get leveled!