Protection Paladin Tanking Talents

Speed of Light is grants you a burst movement cooldown, a good choice.
Long Arm of the Law offers less than the other two and is not recommended.
Pursuit of Justice is a constant speed increase, pick between this and Speed of Light depending on your personal preference and the demands of an encounter.
Fist of Justice is an improved version of Hammer of Justice, a single target CC.
Repentance is a single target CC that lasts longer than Fist of Justice and has a longer cooldown.
Burden of Guilt lets you slow targets with judgement.
Pick whichever suits the encounter best as none of them should ever dramatically impact your tanking.

Selfless Healer has no real benefit for us.
Eternal Flame is decent, but again not the greatest choice for our role.
Sacred Shield is my recommended choice from this tier, it also uses none of your Holy Power.
Hand of Purity could come in handy, but is very situational.
Unbreakable Spirit seems rather unimpressive at first, but if you build Holy Power fast enough as you should be then it really starts to shine.
Clemency is unlikely to be very useful most of the time.

Holy Avenger is a very good cooldown, my recommended choice.
Sanctified Wrath is quite attractive, a viable option, but I feel it falls a little short of Holy Avenger.
Divine Purpose is unreliable, making it inferior to the guaranteed effects of Holy Avenger.

For single-target encounters Execution Sentence is likely to be the best choice, while if you need AoE damage Holy Prism or Light's Hammer will prove the better option.
Holy Prism and Light's Hammer are both viable AoE options.
Execution Sentence is optimal for single target fights.
Protection Glyphs
Most of the available glyphs add utility instead of damage or defense. Youi'll probably be switching them around, depending on the fight. Make sure you stop by the Reagents vendor and have some Tome of the Clear Mind handy.
Minor Glyphs
These are mostly just cosmetic. Pick whatever suits you.
Protection Stat Priorities
Primary Stats: Strength & Stamina
Secondary: Hit to 7.5% > Expertise to 15% > Mastery = Haste
Weaker: Avoidance (Parry, Dodge)
Your abilities are designed around actively mitigating damage, therefore Hit and Expertise become very important, to make sure those abilities function at the highest rate possible. See the rotation section below for more details.
15% Expertise removes all the boss's dodge and parry. In addition to making sure your attacks land it also makes sure you are generating maximum threat. Certain races have Expertise, as do some gems and enchants.
Reforging: Try to get to 7.5% Hit from just gear stats, then reforge to Expertise and then Mastery.
The old strategy was avoidance, and the stat order would look like this:
Stamina > Parry/Dodge > Mastery > Hit (7.5%) > Haste > Expertise (7.5%)
That look less than optimal in Mists of Pandaria since your ability mechanics have to land in order to function properly.
In-Depth Rotation Guide

Righteous Fury should be active at all times as well as

Seal of Truth. Use Seal of Righteousness Vs multiple targets. Seal of Insight can be used if mana or survival is an issue.
As a tank our rotation largely focuses on generating Holy Power for defensive purposes, primarily the use of

Glyph of Word of Glory for self healing and

Shield of the Righteous for the Bastion of Glory buff and 30% damage reduction for 3 seconds. Bastion of Glory increases the effectiveness of

Glyph of Word of Glory when used on yourself by 10% each stack up to a maximum of 5 stacks or 50% increased healing.
When facing multiple targets

Hammer of the Righteous replaces

Crusader Strike as your primary holy power generating attack.

Seal of Righteousness should be active and

Consecration used as often as possible.
Cooldowns
Tier 3 Talented Abilities:
Selfless Healer allows us to toss out quick flash heals to raid members and should be used whenever the buff reaches 3 stacks making Flash of Light instant cast.
Eternal Flame simply replaces Glyph of Word of Glory as an enhanced version of the original spell, continue to use it as you would have normally use Word of Glory.
Sacred Shield should be used on yourself as often as possible for optimal benefit.
Tier 5 Talented Abilities:
Holy Avenger allows us to generate almost limitless amounts of Holy Charges for the duration of the effect which contributes to our self healing and survivability as we can temporarily use Shield of the Righteous often enough to keep the damage reduction active at all times.
Sanctified Wrath improves the benefit of Avenging Wrath by increasing the duration of the healing buff it provides. It also allows us to use Judgment more often and therefore generate more charges of Holy Power.
Divine Purpose grants us a 25% chance to have a free 3 Holy Power ability use.
Protection Gems for Tanking
How much does it all cost? Let us count the ways…
Buy your gems, enchants, gear, repairs, enhancements, and consumables.
Do the same for your alts.
Do the same for your buddies
Collect a second gear set for your Ret/Holy build.
Buy your PvP set, at least the starting one.
Collect mounts and pets.
Throw gold at guildies, beggars, and those Gnome/ Undead dancers in the taverns.
Got enough gold to do all that? If not, check out the Tycoon addon.
Gems with Stamina have 50% more value than gems with primary stats and the gems with secondary stats are double value, so you have 160 Str Vs 240 Stam Vs 320 Mastery.  This means that it will be worth matching socket bonuses, at least for Str, Mastery, or Haste. Gem for what you need, but a general plan is:
Paladin Tank Enchants
Helm enchants are gone in Mists of Pandaria, shoulder enchants are from the Inscription profession. A couple of slots here have choices for more offense or defense. It's your call depending on exactly what your style happens to be. The boot enchant adds some extra Hit if you need that, the glove enchant some extra expertise. See the profession section below for profession buffs/enchants.
Consumables for the Paladin Tank
Note that Pandarens get twice the food buff. All food buffs last one hour and provide only one stat. If you have the Alchemy skill the effect and duration of flasks and elixirs will be increased, including the value of secondary stats, by about 30% and an hour. Foods are available that provide secondary stats, but they're only worth about 200 points.
Foods
Potions
Flasks
Elixirs – you can have one battle (offensive) and one guardian (defensive) elixir up at a time. This will be more worthwhile than the one flask.
Protection Paladin Race Choices
Pandarens will be unable to become Paladins.
Alliance Paladins:
Draenei: Might be the best Pally race for raiding, due to:
Increased chance to hit: a 1% increased chance to hit doesn't sound like much, it's a weak stat for you, but it is a free point and it makes the end-game gearing a bit easier. Since 4.0 this is a self-only ability.
The heal isn't worth much to you.
Good with Jewelcrafting.
Dwarf:
Stone Form: Nice against bleeds and, as such, is useful for PvP, but only occasionally elsewhere. The 10% damage reduction might be useful for those "Uh oh…" moments.
Ranged Expertise – Not really useful for you, since most of you attacks use the Melee expertise mechanics. But if you're using Wrath from your Druidic symbiosis sharing…
Human:
May be the best Pally race for PvP, nothing special for raids.
Bonus to Rep gains: Nice if you intend to gain faction with any of the many factions in the game. In the long run this may save you many hours of faction grinding.
Increased Expertise with Swords/Maces: Nice, if these are the best weapons available.
Escape: Very nice for PvP, occasionally useful elsewhere. Allows the use of two "non-escape" trinkets in PvP and can break the occasional PvE mechanic.
Horde
Blood Elf: Now the 2nd best Horde race for Paladins
Arcane Torrent: Provides both an A of E silence, nice for PvP, occasionally useful elsewhere; and also regains a small amount of mana, occasionally of small use.
Best hair of any race.
Tauren
Best Horde Pally race
War Stomp stuns nearby opponents – great for general usage and PvP.
Increased Health – Always useful
Hebalism skill and speed increased – The heal obtained from herbalism also adds Haste, which isn't a great stat for you, but it's free.
Target of a wide variety of bovine jokes.
Tankadin Professions
The crafting professions all have some form of self-0nly buff or enchant that adds about 320 or so points of Str . They're generally pretty expensive to level so might very well not be worth the effort to get those few points. Your call, here's the rundown:
The Fastest Paladin Leveling Guide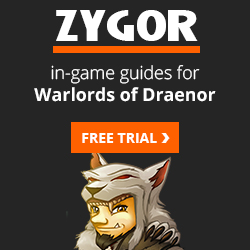 Leveling a Protection Paladin is interested. Your damage isn't hot, but you can take piles of mobs and burn them down so it actually works as a leveling spec outside of the dungeons. Want to go even faster and get your Protection Paladin leveled and into that juicy end-game content? How about never again having to wonder "Where to go?" or "What do I do next?"
Zygor's guide is your ticket to much faster leveling. Zygor's is an in-game guide that shows up as a small window on your screen. It shows the current quest, tasks, and displays an arrow pointing the way to go, showing you the most efficient way to knock out the most quests in the least time. Imagine having an expert partner helping you out every step of the way, showing you what to skip and the most efficient way to level. Heck, you may never again have to consult your quest log, nuch less some website for quest tips.
Grab yours now (or read our Zygor review first) and cruise to the level cap, fast. Then you can be the one to answer the "Where do I go at level…?" questions people ask in trade.
Like this page? How about recommending it and/or commenting?