Warlords of Draenor, AKA Patch 6.0, is scheduled to be released on Nov 13, 2014. In addition to the ten new levels you will get new talents, at level 100, new glyphs, and, instead of new abilities, you will get perks. In fact, some of your abilities will be removed.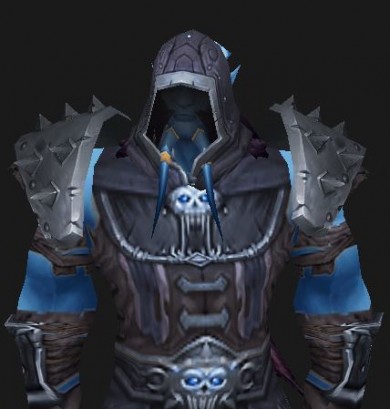 This post was last updated on 9/21/14 and is based on the WoD patch notes here.
Unlike the last couple of expansion the changes coming to Death Knights in Warlords of Dreanor aren't major, but there is a fair amount of poking, prodding, and tweaking going on. The basic talent system is the same and most of your abilities are unchanged, but some abilities will be removed. Generally speaking, the changes are intended to streamline things a bit. Leave a comment if you don't think that's the case, or even if you do.
Note that most of the changes shown here are very early and are likely to change as we get closer to that release date of Warlords of Draenor.
Fortunately, the abilities are the only things being tweaked. According to a tweet by a Bliz Dev there are no changes planned to the resource system for Death Knights. So love it or hate it you'll be keeping it. Probably.
So scroll down or use the menu to jump to various sections:
General DK Changes — Blood — Frost — Unholy — Talents & Glyphs — Perks
Read More »Death Knight Changes Coming in Warlords of Draenor