Some days back it was discovered that Blizzard would, in fact, be offering an insta-90 boost for $60. This is in addition to the boost that will come with the Warlords of Draenor expansion. Whether it will be available before the expansion is anyone's guess. Naturally there has been some discussion as to what the value of the boost is, whether it's "pay to win" and so on.
My view is that it's cool. People constantly complain about leveling and how long it takes to get to 90 (and soon, 100.) Especially if what they really want to do it get into the end-game stuff. I recently rolled new characters on a new server because that's where a friend was hanging out. An insta-boost to 90 there would be great, considering that I don't have a ton of time these days.
$60 will be a barrier for many and it's likely a bit less than buying a whole new account and all of the expansions. Besides, you save a trip to the store and you get your extra 90s on one account and one server, esp. if you're nicely set up on that server.
I expect they will get a fair number of takers. Heck, there are people buying multiple accounts already for use with Recruit a Friend or Multi-boxing. I've heard of several who multi-boxed ten accounts, and rumors of some who did many more.
As for it being the "money grab" that some complain about? Heck. I say "more power to 'em." People will buy it and Bliz gets more cash to funnel into game dev. Works for me. And it's no skin off my nose if Bob John wants to buy a dozen 90s.
PCgamesN says, "Time is worth paying for. But maybe Blizzard could have considered other artificial bottlenecks that weren't so pocket-emptyingly monetary?
What might be some possibilities? Maybe…
250k gold for a level 90 boost? 500k?
For each character that you level to 100 you get a cumulative XP boost for the next?
Or maybe an option to start the next character at a level higher than 1?  c
Eurogamer asked…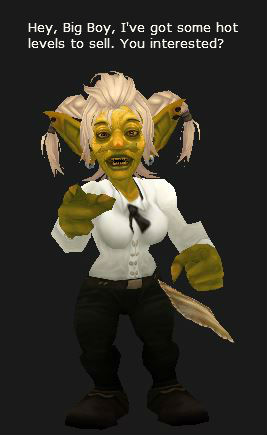 lead encounter designer Ion Hazzikostas some questions about the boost, such as: "Blizzard decided to sell the boost separately because it didn't want players to have to buy two copies of the expansion in order to boost more than one character."
But why go for $60, a price point that came in higher than many were expecting? Because Blizzard didn't want to "devalue the accomplishment of levelling".
"In terms of the pricing, honestly a big part of that is not wanting to devalue the accomplishment of levelling," Hazzikostas said.
Some players have expressed concern that the new boost will eradicate levelling from the massively multiplayer online role-playing game, creating, in effect, an environment in which players pay for progression.
Hazzikostas denied this assertion.
"The intent here isn't to create a world where no-one levels," he said.
"It's just to allow people who want to purchase additional level 90s, maybe they want a second or third alt and they don't have time to level it themselves because they have a family or etc – it's to allow them to do that."
Here's the rest: Blizzard explains $60 cost
Hazzikostas also stated, here:
"Boosted characters are going to have a structured process where we actually restrict and lock a lot of their abilities," explains Hazzikostas. "Then we'll continue to unlock them as they continue to level and get experience past 90. So imagine a boosted mage that starts out with just fireball, polymorph, and frost nova on their bar. Then as they progress they unlock a few more abilities and then a few more until you have everything. Kind of like the deathknight progress, it's something that allows you to understand how to play your class at max level. We understand that for someone who's never played a mage before and suddenly has 25 abilities – it's just not ideal."
ArsTechnica adds a few remarks:
Here's the problem: the "accomplishment of leveling" was devalued the moment Blizzard decided to introduce the instant level boost in the first place. Before Warlords of Draenor, a level-90 character had cachet precisely because it represented "dozens if not over 100 hours" of play time. After Warlords of Draenor, a level-90 character could simply represent someone who was willing to buy the latest version of the game they're currently playing.
Ars' also points out the gray market services that will level a character for you (and sell you gold.) You can also buy premade characters and accounts. (In both cases you have to be willing to risk the ban.)
I think the insta-90 is designed to undermine these services. And there is the reality that people with only a few hours a week and a bit of extra money to spend might well be very interested in the boost.
Here's their article: $60 level-boosts reflect important economic reality
What's the Value of Leveling?
This guy at Gamasutra makes some really interesting comments of "the real value of leveling."
If you spend some number of hours playing a game in order to experience fun and entertainment and happen to level up to 90 during that play time, you haven't spent those hours leveling, you spent those hours playing and happened to end up with a free level 90 character.
The game is supposed to be fun. If it is, and if the "end game" isn't the only thing, then leveling is a nice side-effect to a fun experience. If it's the "end game" that you need to get to, then the leveling might well be a grind. Gamasutra even compares the whole leveling experience to a "tutorial island" for learning your character.
I think the need to be max level devalues leveling tremendously. Leveling can be a lot of fun, especially if you don't have that "I must be max NAO so I can raid" pressure looming over you. It's like building a model rather than buying an assembled toy: the building of it can be a lot of fun, so long as there isn't a huge crowd of friends with their built toys waiting on you to finish building yours so you can play with them.
How about a "Drop Down Box," they ask? Start a new character and pick the starting level, not to exceed that of the highest level character you already have (so you have to level at least once.) Interesting idea, but somehow I can't see it happening. 😉
Here's the whole thing: Leveling devalues WoW
And on TradeChat (the video)
She's not at all POed by it and makes some pretty good comments. Stick to the end for her bloopers. 😉